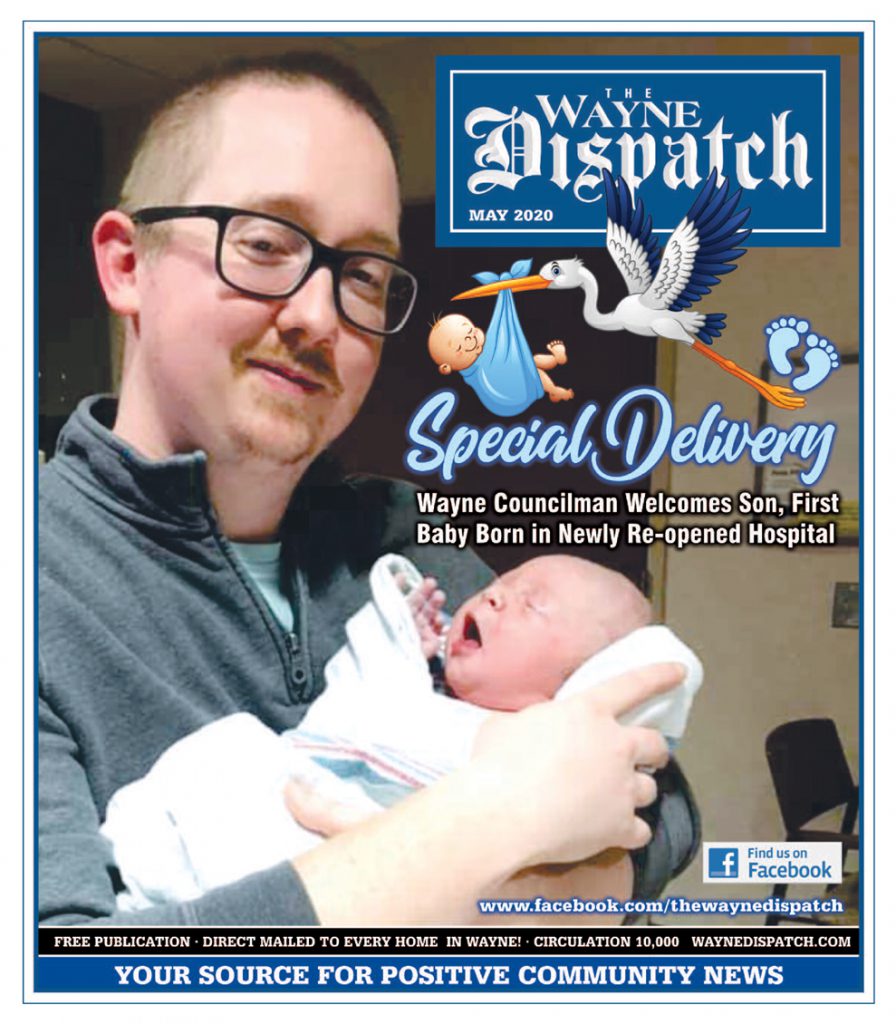 The Beaumont- Wayne Hospital reopened just in time for Wayne resident Amara Webster and her husband, City Councilman Jeremiah Webster, to celebrate the birth of their third child, Jameson Webster, at 4:22 a.m. on May 6. Jameson was the first baby born after the hospital reopened although Jeremiah said there was one other couple there who delivered their baby later in the afternoon.
Baby Jameson received a onesie decorated with moons and stars announcing him as a Beaumont Baby. The couple are ecstatic their baby is healthy and happy.
When the hospital went fully COVID-19 before closing last month, the Websters were told they would have to deliver their baby at Beaumont Dearborn. Jeremiah says he wasn't confident that Beaumont Wayne would reopen, but he was cautiously optimistic. He was pleasantly surprised when the Wayne campus opened as Jameson was ready to come into the world. "Everything aligned," smiled Jeremiah. Jameson joined a long line of Websters to be born in Wayne. Jeremiah, Jeremiah's mother and sister, and the Websters' two other children were all born at the hospital in Wayne.
"Everyone is so happy to be back," Jeremiah said. The doctors and nurses, he said, were all talking about how thrilled they were to be back.  Amara's doctor told them he prefers to work out of Beaumont Wayne. The doctors who were doing their residencies at Beaumont Wayne were all thrilled to be back. They had worried that they might have to start over at a different hospital, if a different hospital would even accept them.
With the birth of their previous son, Nolan, Jeremiah said they were able to have so many family members come to the hospital to celebrate with them. This experience was so different. Once Jeremiah entered the hospital with Amara about to give birth, he was not allowed to leave. He said if he did leave, he would not have been able to come back in. No other family members are allowed in the hospital. They have had to video chat with their other two children to show off the new baby brother.