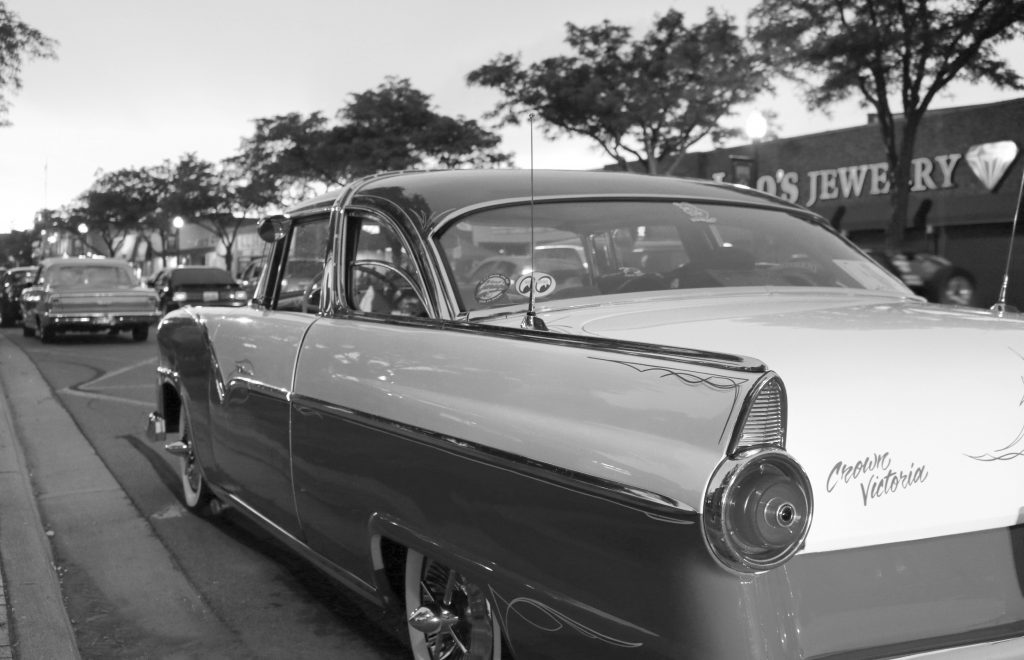 Kite building and decorating
Come to the Wayne Public Library, 3737 S. Wayne Rd, on Tuesday, July 2, from 1:00-2:00 p.m. for a kite building and decorating workshop for children ages 4-11. Take the kite home and enjoy hours of flying!
Knit and crochet night
The Wayne Public Library is starting a casual monthly knitting and crocheting night. Bring any of your knitting or crocheting supplies and enjoy a casual meet-up with fellow crafters. The next Knit and Crochet Night is Thursday, July 11, from 5:30-7:30 p.m., but you're free to drop in at any point during that time to get to know other attendees and to work on your projects. This is an adult program, but teens are welcome to join in as well! The library is located at 3737 S. Wayne Rd.
Historical museum events this summer
July 11 – Railroad Cabooses 7:00 p.m. Guest speaker Anthony Rzucidlo, President/CEO of the Michigan Railroad Club will give an overview of the history of cabooses, why they were developed in the 1840's, who rode in them, and present-day utilization of cabooses.
Family fun day
The Wayne Historical Museum will be hosting a Family Fun Day on Saturday, July 13, 10:00 a.m.-5:00 p.m. at the museum, 1 Towne Square. There will be children's crafts, games and activities, classic cars, museum tours, food and refreshments and entertainment by Harmony Town Barbershop Men's Chorus.
Car show
The Knights of Columbus Notre Dame Lounge will be hosting a car show on Saturday, July 13, 10:00 a.m.-5:00 p.m. at the Notre Dame Lounge, 3144 S. Wayne Rd. Food and drink will be available. A free concert will follow the car show.
Wayne bicycle show and bbq
The Wayne Bicycle Shop, 35858 Michigan Ave W, is hosting their 2nd Annual Wayne Bicycle Show and BBQ on Saturday, July 13, from 10:00 a.m.-5:00 p.m. Bring out your Classics, Customs, Ratrods, and store-bought bicycles; all are welcome. $5 registration for each bike entered into the show for your chance at the coveted Wayne Bicycle Shop trophies. They will judge for Best Classic, Best Custom, Peoples Choice and new this year Best Store-bought. Registration starts at Noon; judging takes place at 3:00 p.m. Food, fun, music, and games all day long. There will be cruises throughout the day down Michigan Ave.
Space stories
Children of all ages and their families can come to the Wayne Public Library, 3737 S. Wayne Rd, on Tuesday, July 16, at 3:00 p.m. to listen to stories and sing songs about space, planets and the universe.
Celestial mobiles
Come to the Wayne Public Library, 3737 S. Wayne Rd, on Thursday, July 25, 6:30-7:30 p.m.to build a mobile of the sun and planets. This event is for children ages 5-11.
City receives grant funding
At the quarterly meeting of the Wayne County Community Development Block Grant (CDBG) Advisory Council hosted by the City of Wayne, the recipients of the grant funding under the new allocation format were revealed.
The City is pleased to announce that the Grant request it submitted to remove the wood play structure at Attwood Park, replacing it with a newer and much larger structure, was approved The cost of this project and grant amount awarded is $227,741.00.
The County also approved the request for $20,000.00 for Code Enforcement.
The CDBG Board is made up of officials from various communities throughout Wayne County.