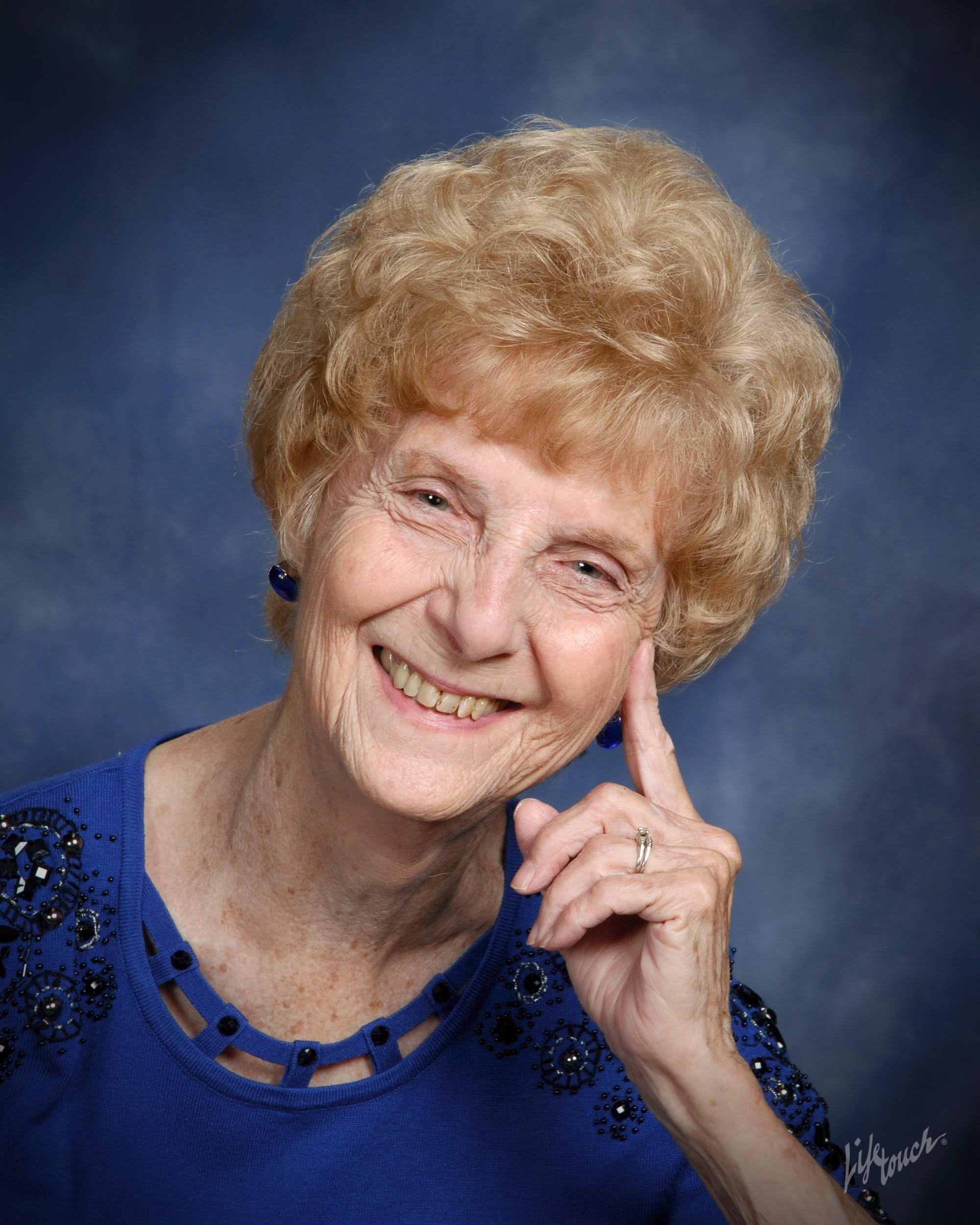 By Carolyn Marnon – Wayne resident Irene "Virgie" Mack celebrated her 90th birthday last month after being honored with a resolution by the City Council at their May 7 meeting. After City Clerk Tina Stanke read the resolution, Virgie seemed surprised when she commented "I did all this?" Wayne resident John Van Stipdonk led the audience and city council in singing a rousing round of Happy Birthday to the upcoming nonagenarian who attended the meeting with her son, Milt Jr. and his wife, Judge Laura Mack.
Born in Detroit on May 22, 1929, Virgie was the 2nd of three children born to Roy G. Johnston and Mary Waits. When she was 15, her parents divorced. Her mother, Mary, held various jobs to put food on the table. Mary befriended some actresses at the Fox Theatre who gave their cast-off clothing to her to make clothing for Virgie and her siblings. Daughter-in-law, Laura Mack, (who is the 29th District Court Judge for Wayne), commented that "Even though they were poor, they were always clean and well-dressed."
A strong work ethic was instilled in Virgie and her brother, Leroy, and sister, Ionia (aka Dolores) as they had to clean the house, shop for groceries and cook at a young age. It wasn't all work though as they were able to swim in Belleville Lake and dance to the big bands of the day.
Sitting in a chair in her living room, wearing black pants, a floral blouse and black sweater, Virgie puts on red lipstick before she speaks and then places it on the table next to her chair. She has so many memories to share.
One of Virgie's special memories happened when she lived near the Willow Run Bomber Plant. She says she remembers laying in the field on her back and waving to the pilots who were flying bombers out of the plant, headed to Europe. She remembers that they always waved back.
Virgie remembers when the Rouge River wasn't polluted. She remembers tobogganing down the nearby hills. The high school was called Wayne High and she participated in the Glee Club and the Quill and Scroll Club. One time, she and some other girls went to school with curlers in their hair because there was a dance later that night. They got in trouble and had to take the curlers out. Virgie also liked to ride motorcycles. Milt had a motorcycle.
Virgie met her husband, Milton L. Mack, while attending Wayne Memorial High School. (Milton died several years ago). A few days after graduating in 1948, they were married. They bought their first and only house on Glenwood Street in 1953. Virgie says the brand new house was $13,500. When they bought the house, Glenwood was a dirt road and there was a farm across the street where Uht Funeral Home now stands.
Virgie had two small children at home when Milton was diagnosed with tuberculosis and had to recover at Maybury Sanitorium for several months in 1956. The company Milton worked for at the time continued to pay his salary while he was in the sanitorium for about nine months and then for a bit while he recovered at home. His fellow employees contributed their overtime pay to the family. Virgie is very grateful that she didn't have to worry about how she was going to pay the bills. Since she had no extra money, she cleaned houses for others and made clothing for her kids. They went on to have two more children to round out their family: Milton Jr., Robert, Theresa and Marie.
"She was a fantastic mother," says Laura. Virgie took the two boys on the bus to Tiger Stadium one day. She'd take the bus to the Olympia with Milt to attend hockey games. At that time, she says you could walk around Detroit, have something to eat, and enjoy yourself.
Eventually becoming a seamstress while she stayed at home, she ended up making dozens of wedding and wedding party dresses in her home. Her "business" started when she was asked to make a veil in a different color for a wedding. Someone saw it and through word of mouth, her reputation grew. "I didn't like to say no" because she always wanted to help people out. She remembers having bridesmaid dresses lined up in her living room. One time, a bridesmaid was not coming to the house for her fitting. Virgie called her up and the girl's father said the girl had a 46 bust. Well, Virgie made up the dress and guess what? It fit! Virgie says she always got to see her "artwork" when she went to the weddings.
As the kids grew older, Virgie went on to work outside the home. She worked at Washington School for 21 years. She says she was one of the first para-pros in Michigan. Some instructors came from Wayne State University to teach lessons on how to handle children. There was no other special training for the job. When she started working, there were no benefits; later, she was able to become a member of the teacher's union.
Her faith is important to her. When she married Milton, she had to convert to Catholicism. She took to the religion right away and became more dedicated than her born-Catholic husband. She's been a member of St. Mary's for over 70 years. Until recently, she taught catechism there for 40 years. She tried to leave teaching several times before, but there was never a teacher to take over. When they were able to get two teachers not long ago, she was out of there! She still helps out when she can at the church.
Laura, her daughter-in-law, says "She's very spunky. She's willing to try anything." Virgie pipes up "I'll try anything!" She has a kindle, an iPad, a computer and is learning Alexa (Amazon's virtual assistant). She's not a big traveler, but she has been to Canada (Milton was from Canada) and last year, she travelled with Milt Jr. and Laura to Italy.
"We didn't think iPhones. We were just lucky if we had a dollar to buy a loaf of bread, a bottle of milk," said Virgie when asked about her youth.
Reflecting back on her life in Wayne, Virgie recalls urban renewal and the devastation it caused in Wayne. "It was the worst thing to do to Wayne," she said referring to the split of Michigan Avenue. She recalls the parking structure by the library was built to bring businesses to the area. She remembers Lazar's, ("they had everything!") the dimestore, the old library. When the road split, the decline started. "It ruined Wayne!"
Virgie tells a story about her early demise. One day, UHT Funeral Home had the name "Virgie Mack" on their outside board announcing services for the deceased. Friends saw it and thought she had died. Turns out there was another Virgie Mack in this small world.
Virgie recently attended the All-City reunion for the high school. She says there were about 7-8 of her classmates there.
This energetic woman, who laughs and smiles often, still gets out in the community. She meets with her union friends once a month and meets with a group of people she worked with every Wednesday to have fun. She has collected Hummels and Precious Moments. She has some figurines that she made. "I go from one collection to another," she says. She still knits, crochets and sews.
About 90 people who love Virgie came together to celebrate her 90th birthday at a party held at Wayne Tree Manor. All five of her grandchildren were there. Seventeen of her 19 great-grandchildren were able to attend. Virgie had a great time!