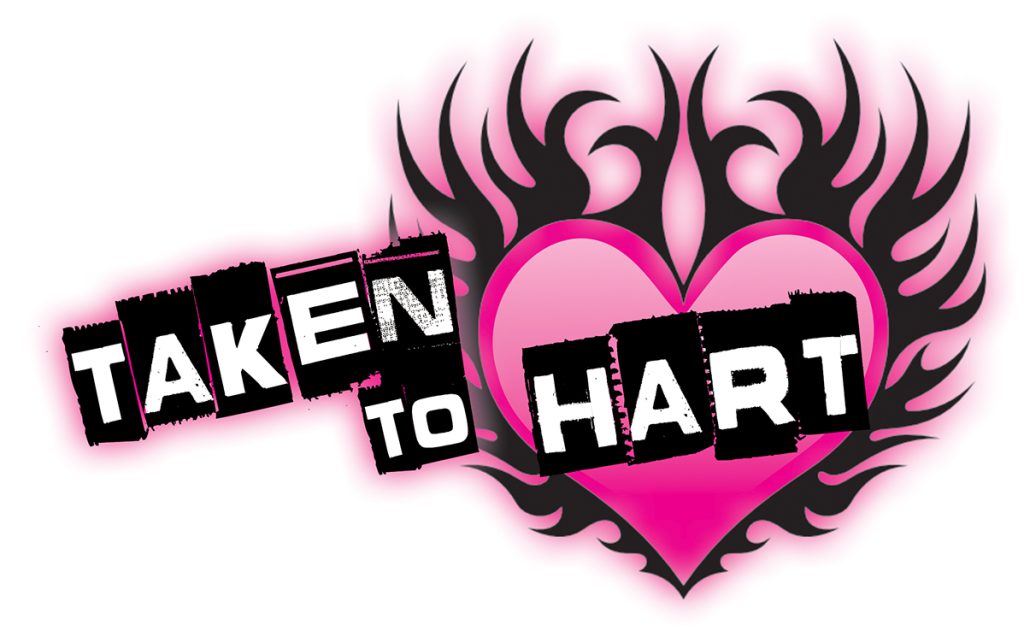 By Courtney Conover – When one thinks of a wrestler, big muscles are a given.
But a soft heart?
Perhaps not so much.
But on Friday, October 13, 2023, both will converge at Wayne's HYPE Athletics when Champion for a Cause Promotions Presents The Hart of the Matter featuring five-time world champion and hall of famer Bret "The Hitman" Hart.
The family-friendly event, which is slated to run from 7:30 p.m. until 10 p.m., promises to create an experience like no other and will include the likes of The "Man Beast" Rhino, The Motor City Machine Guns, The "One-Legged Wonder" Zach Gowen, "The Dearborn Destroyer Karam Alame, and many more.
That's a lot of muscle.
Here's where the heart comes in: The proceeds from ticket sales and sponsorships will be donated to the Fredi the Pizzaman Foundation. The foundation's mission is to build sensory rooms in public schools, creating safe spaces for students with autism to learn, grow, and thrive.
"It's really obvious and clear today that autism is on a lot of people's minds, and it's something that everyone has to better understand," says Bret Hart. "It's important that we do all we can about awareness of autism. Fredi's charity is such a good cause, so when I was asked, I was happy to do it."
In anticipation of this spectacular event, Hart sat down with The Wayne Dispatch to share a glimpse into his world in anticipation of this worthy event.
Courtney Conover: So, in preparation for this interview, I googled you. And among the articles that popped up was something…unusual: A Starbucks worker claimed that you made his rather dismal day when he fulfilled your "crazy" breakfast order. Did that really happen? I have to ask because, as we all know by now, you can't believe everything you read on the Internet.
Bret Hart: I think that's a made-up story. But I'm kind of a coffee nut, so I have a standard Starbucks coffee order. I like a café Americano—with four shots and room for cream because I like to put it in myself.
CC: Let's rewind and go back to the beginning. You're the son of the late Stu Hart, a Canadian amateur and professional wrestler, wrestling booker, promoter, coach, trainer, football player and sailor. Did you feel the weight of comparison on your shoulders?
BH: I think it was a little bit of both. I realized as a kid that my dad walked in a big pair of shoes, and he was an infamous guy in the [wrestling] business. He was well-respected in the wrestling world. And as I got older, I started realizing that I had a chance to walk in my dad's shoes—as best I could. I kind of think I knew when I was young that I was going to be the biggest of all the boys in my family—my dad used to tell me that I had the biggest hands as a kid. My dad never pressured me to become a professional wrestler. He really pressured me to become an Olympic amateur wrestler, and I did everything I could to stop that from happening. One was a lot harder than the other.
CC: How—and at what point in your career—did you snag your nickname?
BH: I owe all that to [Thomas] "The Hitman" Hearns, the boxer. It's kind of a funny story…I remember my old wrestling manager "The Mouth of The South" Jimmy Hart, my brother-in-law Jim "The Anvil" Neidhart, and I were forming a tag team called The Hart Foundation with WWE. And my manager said to me, "We need to come up with a name for you. You've got to be Bret-something-Hart. And we had to have the name by the next TV taping—and I was trying to recreate myself as a bad guy. I was at Detroit Airport, and I was reading in the newspaper how "The Hitman" Hearns had just lost a decision in a boxing match, and the newspaper story was that he was retiring. And I thought, "Hitman"? That's a cool name. He's retiring. Why don't I just call myself "The Hitman." So, that's where the name came from. And I did meet him many years later and told him that story. I remember he said, "Well, you've done good with it." I think he took it as a compliment that I had the name. And that meant a lot to me.
CC: Tell me about the moment you were inducted into the WWE Hall of Fame.
BH: When I had my stroke in 2002, I got a very upbeat, encouraging phone call from [WWE founder] Vince McMahon. He gave me a very positive pep talk while I was in the hospital bed. He said something about being inducted into the [WWE] Hall of Fame someday. And I said, "Well, I earned it, and I would love to do it." I think he thought I would say no. But I told him if he inducted me, I'd go. And that opened a little window for him and me to have a dialogue, which slowly expanded until we eventually buried the hatchet a bit. The Hall of Fame was very important to me. I worked so hard in my wrestling career. It was earned—and it was delivered. And it was important to the fans, and it was important for my love of the profession that I gave my whole life to. It's very special to me.
CC: You are REALLY accomplished in the arena of wrestling. You've held championships in five decades from the 1970s to the 2010s and have acquired a total of 32 throughout your career. And let's forget that you were the first World Championship Wrestling (WCW) World Heavyweight Champion born outside the United States. Did you ever visualize that this would be you?
BH: When I was a kid, wrestling was very popular, and then it went through a phase—during the '60s and '70s—when it waned a little bit. And as I got older, I didn't really want to do it. I just didn't like the idea of being away from home, traveling, and being gone all the time like my dad was. But I really felt as though I had failed at everything I did until I ended up doing this. I thought, All I've got left is to be a wrestler. I was just a young guy at 19 years old, so I just figured I'd try wrestling and figure out my life from there. I remember saying that I'll do it for five years, then I'd be done. My theory was that I'd travel around the world, meet a lot of girls, and make some money—not a lot, but enough to at least figure out where I was going to go from there. And once I really got into wrestling, I think I knew right away. All my life I dreamed about it. I thought about wrestling matches and what would be a good match, and how to do this, and how to do that. I studied wrestling without even knowing I was studying wrestling. But I think it was destiny. I think I was destined from the day I was born to be the wrestling superstar that I became.
CC: Apart from wrestling, you've appeared in film and television projects—The Simpsons and a live theatre production of Aladdin in Toronto being among them. What was your favorite media project outside of the ring?
BH: The Simpsons is always going to be one of my favorite things that I did. I also did an episode of MADtv with Will Sasso that was hilarious and one of the funniest things I ever did. I don't know where you can find it anymore, but the best part about the show is that I beat him up outside his dressing room, but then I pretended like I didn't do it and that I was helping him. I don't think I hit him in the face. But at the very end of the show, he got a nosebleed—but I think it was from his nervousness. It was tiny, one little trickle of blood—it was easily wiped away with a Kleenex. We always had a good laugh about it. And Debra Wilson was playing it so dramatically, as if I'd really roughed him up. The FOX network got besieged with phone calls from irate fans that I beat up Will Sasso, but it was all just a storyline. It was great. It was so funny. But I was really hurt at the time. I had a muscle tear in my groin, and I could barely walk. I had done it the night before at a wrestling match, and I had to do MADtv the next day, so I had to fly to L.A. to do the show in front of a live studio audience. But you'd never know by watching it.
CC: You've always had an affinity for Detroit. Tell me about the connection you have to the city.
BH: I don't get very many opportunities to get back to Michigan, and I think Detroit has such a rich history in professional wrestling, one that a lot of people don't understand. But I understand perfectly. When I was a kid, wrestling programs from Detroit used to arrive in the mail for my dad, and he would hand them to me. So, I always knew what was happening in wrestling in Detroit. And I was a big fan of all the wrestlers that wrestled in Detroit. Detroit has a really rich history in wrestling—as did Calgary, where I grew up. Detroit is a place where I have a lot of good memories. And I always felt a connection there. I look forward to going back.