By Lindsey Wooten –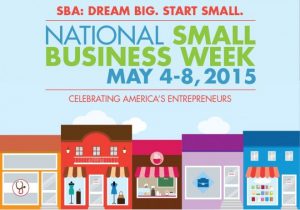 Social Media Marketing for your Small Business Workshop
Monday, May 2nd, 6:00 PM
Wayne Historical Museum
Presenter: Kristi Trevarrow from Downtown Rochester & Main Street Nation
How are you leveraging social media platforms to help drive traffic to your business? There are a lot of social media options, and you need to choose carefully where to invest your time and dollars.
Through this session, you'll learn about small business marketing trends and tips, and how to incorporate the best social media practices for your business into an overall marketing strategy. Cost: $25 each. Register for the workshop by visiting www.downtownwayne.org/events/calendar/workshop Refreshments included.
Please bring your laptop computer to get the most out of this workshop! Interested in a one-on-one consultation IN your business?
Only TWO available! Call (734) 629-6822 for information. Home-based businesses are welcome too!
Mother's Day Chocolate Walk
Saturday, May 7th, from 12-4 p.m.
Wayne Historical Museum
www.downtownwayne.org/chocwalk
Tickets $5 in advance, $8 in person. ONLY 50 TICKETS AVAILABLE. Purchase online by visiting http://waynechocwalk.eventbrite.com or in person by calling (734) 629-6822. Explore some of downtown Wayne's unique shops and restaurants while picking up gourmet Corden's chocolate along the way. Each ticket for this event will receive a box to fill with chocolate and a map of participating businesses.
Only 50 tickets available, so get yours now!