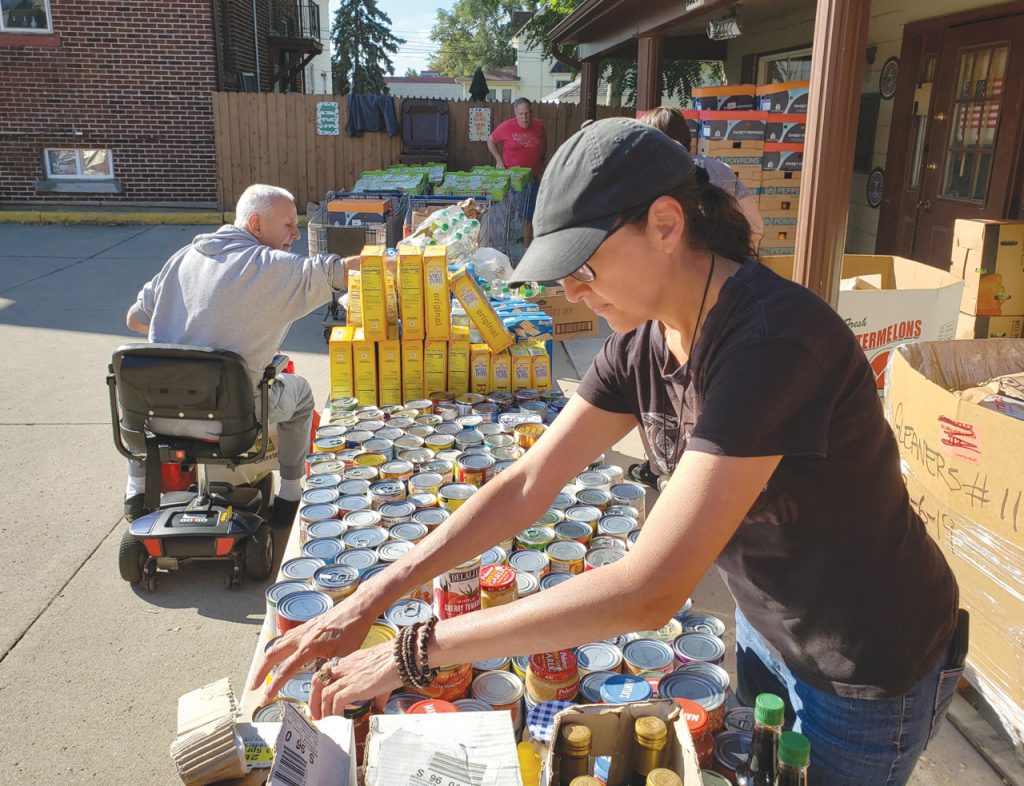 By Carolyn Marnon – "The War On Vets" truly starts when war overseas comes to an end. Can they transition back into civilian life? How do they cope with their war injuries and Post-traumatic stress disorder (PTSD)? How do they deal with the Veterans Administration and their bureaucracy? What about finding steady income and housing? Will they receive compassion and understanding from their family and friends? This Documentary Film will explore the stories of War Veterans and their struggle to deal with emotions that most will never know or understand. Veterans are a tight knit group that tend to keep those horrors locked deep inside. Sometimes, these military men and women will let those secrets out to fellow warriors. Our mission is to bring these stories to light and release some of the burden from their shoulders to assist their healing process. Our objective is to bring Global Awareness and support to those brave men and women who fought for our country, our freedom and our way of life."
Statement of Yoli Von Scott (Writer-Producer) and Eric Von Scott (Writer-Director and USMC)
https://www.gofundme.com/f/TheWarOnVets
Eric Von Scott, a 1984 graduate of Wayne Memorial High School, and his wife, Yoli Von Scott, are in Michigan to start work on their documentary "The War on Vets," a documentary Yoli has been inspired to make since she was a young child. Eric was born at Annapolis Hospital and signed up for the Marines at a recruiting station at Metro Place Mall back in 1983, which is why they have chosen to come here to start development on their film.
Born in Mexico City, Yoli says her dad was a World War 2-era military vet. He told Yoli stories of how the military men of World War 2 came home to parades and much acclaim. He told her that the veterans fighting in the Vietnam War were also going to come home as heroes and be celebrated. Yoli tells how she raised and sold ducks from her front yard in Mexico to make money to purchase bracelets that had the names of Vietnam veterans on them. The idea at the time was to wear the bracelet until the named veteran came home. A young Yoli got angry when the reception for the returning veterans was less than expected. That event inspired Yoli to say "When I grow up, I'm going to tell this story."
Yoli's family moved to the United States; she became a US citizen when she was 21 years old. She speaks of her aunt who had a love of cinema and groomed Yoli, teaching her about film culture. Yoli recalls wanting to tell stories, whether she was on "stage" with her friends doing skits or as a dancer on stage.
While working as a bartender in 1988 at Spoons California Grill in Buena Park, California, Yoli met Eric, who had moved to Buena Park after being discharged from the Marines. She says Eric and his friend were just leaving the bar when she came in to start her 6pm shift. He took one look at her, told his friend "That's my wife" and stayed until closing. "It was February 19, 1988 at 6:01pm" says Yoli, and they've been together ever since. She says they are best friends and work together at Von Scott Studios where they do videos and short films.
Eric says he has wanted to be a film director ever since he was a child. His dad made home movies and did photography. Eric was inspired to make his own short films. Eric also does photo-realistic oil paintings.
"The War on Vets" project, long lingering on Yoli's mind as her passion project, actually started developing when she and Eric were at a hotel that happened to be hosting what they call "a Cootie convention." A convention for a 3-dimensional bug toy inspired a documentary on veterans? Not exactly. A "Cootie" at this convention is a member of the Military Order of the Cootie of the United States, a non-profit veteran's service organization that is based on the principles of good humor and fun. The Cooties provide social and entertainment programs to members of the Veterans of Foreign Wars (VFW). As an advocate for people, Yoli wants to "tell the good, the bad and the ugly" about veterans and how they are treated after being discharged from the military. Originally conceived as a 90-minute documentary for Netflix or another streaming service about U.S. veterans, the project has morphed into something far bigger. Yoli has had requests from veterans in distant countries who want to be interviewed and tell their own stories. Yoli sees the documentary now turning into a series about the suffering of veterans everywhere in the world and what measures can be implemented to ease the suffering.
"There's already awareness," says Yoli. "We want greater global awareness to treat human beings better."
Eric and Yoli have been volunteering at Veteran's Haven in Wayne since they arrived. They also go to VFW 9885 "Bova" in Westland every Saturday where Yoli does karaoke. The couple is trying to bring hope to veterans through their grassroots movement.
The Von Scott's need help funding "The War on Veterans" project. They have chosen to crowdfund the project by setting up a Go Fund Me page. Yoli says crowdfunding eliminates the middleman (investors who want to step in and take control of the project) and helps maintain the integrity of the product the Von Scott's want to produce. She admits the project could take 5-10 years to complete, depending on cashflow to move forward with each step. In the interim, she and Eric will continue to dig for stories. "I love these men and women. We are going to stay here and mine these stories for all it's worth," Yoli says. "Let your voice be heard in our documentary!"
Eric, who quietly sits at Yoli's side while she enthusiastically talks about this project she has dreamed of for so long, sums up what they both feel about the veterans they hope to help. "We can't reach out and hug everybody, but this film can."
If you would like to donate to this project, please visit https://www.gofundme.com/f/TheWarOnVets.
If you would like to contact Yoli, you can reach her by email: yoli@thewaronvets.com or by phone: (313) 720-8656.