By Carolyn Marnon – Earlier last month, Planet Fitness held a ribbon cutting to officially open their latest facility at 34610 W. Michigan Avenue in Wayne. There are 42 gyms in the P. F. Michigan Group franchise which covers the Detroit area, Grand Rapids, Toledo, Midland, Jackson, Flint, Saginaw and Bay City. The franchisee has been in business since 2008 when they opened their first Planet Fitness at 7 Mile in Livonia.
Planet Fitness overall has about 1500 clubs in the United States and Puerto Rico and has been in operation for about 25 years.
There is much to see at this new gym that residents were eager to see open. A fenced in area at the middle of the gym holds the equipment for the 30-minute workout. A green light comes on to tell you when to start working on a piece of equipment. When the red light comes on, you stop and wipe the machine clean before getting on the next machine. You spend 60 seconds on each machine, rotating between 10 strength machines and 10 cardio-step stations. There is a 30-second rest period between machines. This seems ideal for someone who wants to workout but doesn't know where to start or doesn't want to think too hard about which of all those machines located around the gym to tackle. Some might consider it the no-brainer workout.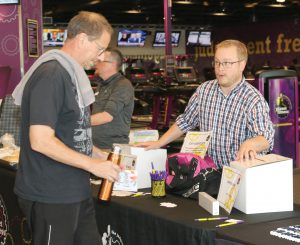 If you have certain fitness problems you wish to address, you can consult with fitness instructor Dan Akres. He is at the gym Monday through Friday and wears the bright yellow shirt. He can sit down with you FREE OF CHARGE! and design a program customized just for you.
Don't be overwhelmed with the sheer number of cardio machines that greet you when you walk in. There is also a stretching room, a core-training room, and many other machines that will work out muscles you never knew you had. Fortunately, there is always someone available to show you how to properly use a machine if you get that deer-in-the-headlights look when you come across something new. We all don't just walk into a gym and magically know how to use the equipment. Ask! There is no gym intimidation here!
The best station to some gym goers just might be the easiest one to use-the hydration station. Otherwise known as the water fountain.
Why did P.F. Michigan Group decide to locate a gym in Wayne? Site analytics are used to make real estate decisions. The Group noticed that a significant number of the Westland location's members lived in Wayne. The Group also looks at traffic counts and population density. 6 or 7 years ago, PFMG attempted to lease the site that currently holds Fresh Choice Food Center.
Abdul Beydoun owns the building that PFMG is leasing. After he bought the building, he "white-boxed" it and then looked for leasees. Abdul also happens to be a member of the Dearborn Planet Fitness and was able to work out a 10-year lease-agreement with Planet Fitness Wayne.
Brian Rief, one of the franchise owners who is also responsible for development of the clubs says Wayne "seems like a close-knit community." He also remarked that the market has embraced Planet Fitness almost since the day the franchise opened their doors. The recession was starting, but selling $10 gym memberships was not so hard. He says the first 3 years are most treacherous for a small business.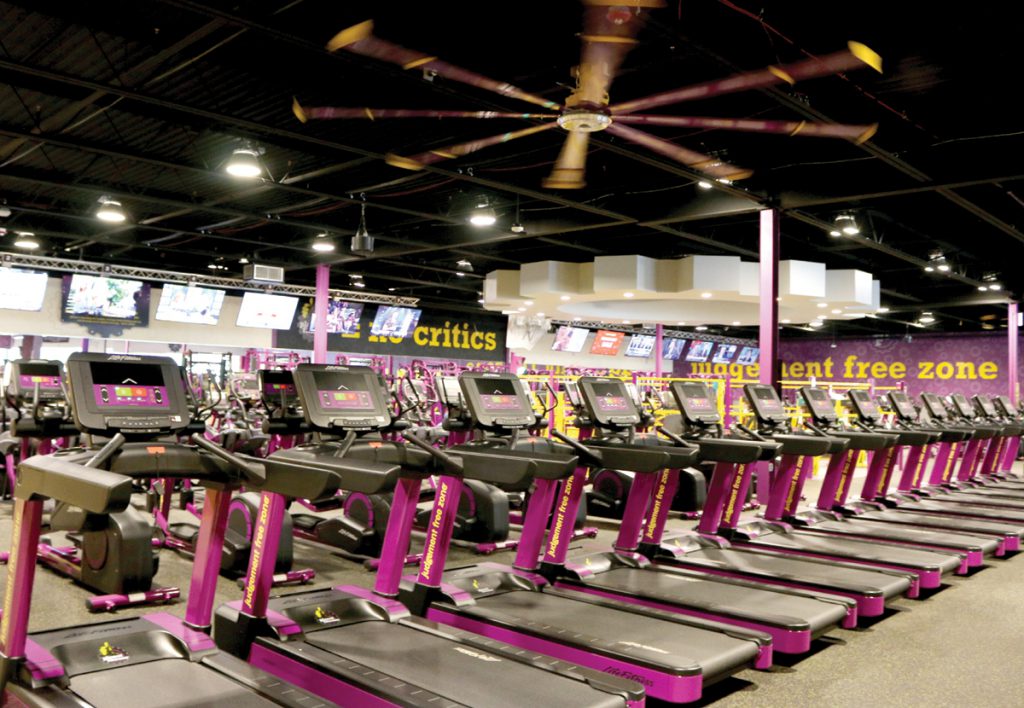 Planet Fitness operates like a family. There are 15 employees in Wayne along with a 3-person management team (manager, assistant manager and 3rd shift manager). Member services representatives check in members and keep the place clean.
Come in to Planet Fitness Wayne September 6-13 and join for a 25-cent enrollment fee. The basic gym membership is $10 per month. The Black Card membership, which gives you access to the massage chairs, hydromassage water beds, the tanning beds and the Total Body Enhancement machine, is $21.99 per month plus a 6-cent tanning tax. Who knew there was a tax for tanning?!
The 23,000 square foot facility is open to everyone. Many people are nervous about joining a gym. At Planet Fitness, they want to help people. If you join, you automatically get a tour, but you can also get a tour before joining.
Peak periods are 5:00-8:00 a.m. and 5:00-9:00 p.m. Monday through Thursday as people head to work or head home from work. Weekends are slow. The gym is open 24/7.
Since opening, Planet Fitness Wayne has been hitting member projections and has had a positive impact on the community. Stop in soon and check them out if you need a gym. If not, watch for them as they partner with the community on events in the future.