The Wayne Rotary Concerts in Goudy Park series continues and keeps getting bigger. All concerts are at the amphitheater at Goudy Park at 7:30 p.m. Only four shows left for the season.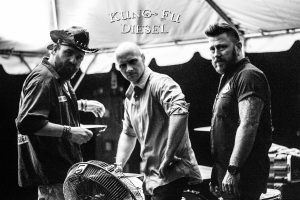 August 9 – Kung Fu Diesel
"Kung Fu Diesel is 3 piece, 3 chord American Rock & Roll band born out of the swamps of Jackson, MI USA." They have also opened shows for some of the biggest names in country and rock. These bands include: Foreigner, 10,000 Maniacs, Ted Nugent, Jackyl, The Pretenders, B52s, Ratt, Nazereth, Charlie Daniels, Martina McBride, Lynyrd Skynyrd, and Weird Al Yankovich to name a few."
August 16 – Magic Bus Tour
You are transported back in time. "The Late Sixties, Psychedelic Music, Peace and Love. Do you remember the Woodstock era? It
was a period of musical and creative energy that has never been equaled before or since! If you are too young to remember that magical time, you can now be transported back there instantly with the one and only "Magic Bus."
"Come and take a psychedelic ride with us. Let Magic Bus re-create the atmosphere for you! Their incredible musical abilities and authentic look will transcend the modern and jet you back to the Haight-Ashbury District of San Francisco in 1967. It was a time of true Rock and Roll as it was meant to be!"
August 23 – Your
Generation in Concert
Coming back for their 3rd summer performance in Wayne, "Your Generation in Concert™ is a live multimedia spectacular celebrating 5 decades of pop, rock, dance and R&B hits. Simply put, this 8-piece band is the world's finest tribute show.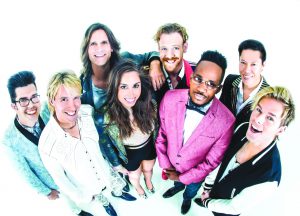 "YGIC transports the audience on a musical tour through the soundtrack of their lives with outstanding musicianship and remarkable vocals. YGIC is an international favorite for corporations, festivals, concerts, private events, and the celebrity set. The group has shared stages with Lenny Kravitz, Flo Rida, Jason Derulo, The Billy Joel Band, Sheryl Crow, and more. YGIC's live production is scalable from the highly popular full-band version, to adding choreographed dancers, choir, and an orchestra for larger productions. YGIC also offers an unplugged version of the show.
"Your Generation in Concert™ is timeless and intergenerational, playing music as diverse as it's audience." Visit their website at www.yourgenerationinconcert.com.
August 30 – Dirty Deeds
Extreme AC DC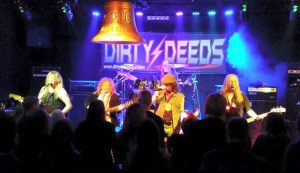 This band was assembled by former members of several popular AC/DC tribute bands. They bring the ultimate AC/DC tribute show to new heights with their music and stage show. The "DIRTY DEEDS" concert experience is truly extreme; featuring "two" high energy shows complete with exciting stage props and non stop action! The first show is a dedication to the Bon Scott era and the second show is a tribute to the Brian Johnson era!
The Concerts in the Park series is sponsored by Mark Chevrolet Wayne Michigan, Wayne Westland Federal Credit Union and Independent Carpet One Floor & Home and more.