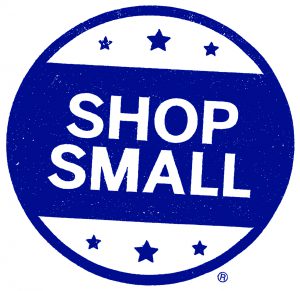 By Carolyn Marnon – The holidays are fast approaching. The countdowns will soon begin. Black Friday might just cause us to black out! How can we enjoy the holidays and support our local businesses here in Wayne? By shopping during Small Business Saturday, of course!
By shopping on Saturday, you can recover from that overdose of turkey, stuffing and all the fixings. If you dared to venture outside your home and shop the Black Friday sales and all the pushing, shoving and/or long-line waiting, you can rest assured you won't experience that by shopping local small businesses. Yes, you could shop online and avoid the hustle and bustle, but you don't get that instant gratification of holding something in your hands, knowing it's the "just right" gift for your special someone.
Wayne Main Street is bringing you Small Business Saturday on Saturday (when else?) November 25. There have been some changes made to the local event that has been held yearly for 3 years.
There will be a "kick-off" event at Karma Coffee and Kitchen, 35634 Michigan Ave. Plans are in the works for the first 100 people to get a shopping bag/map and a free hot chocolate. There might even be surprise gift certificates in a couple of those shopping bags.
Not officially part of the Small Business Saturday event, the Downtown Development Authority (DDA) is sponsoring a downtown Wayne $1,000 shopping spree. The winner will be announced December 19. For more information, check the Wayne Main Street Facebook page or the website www.downtownwayne.org.