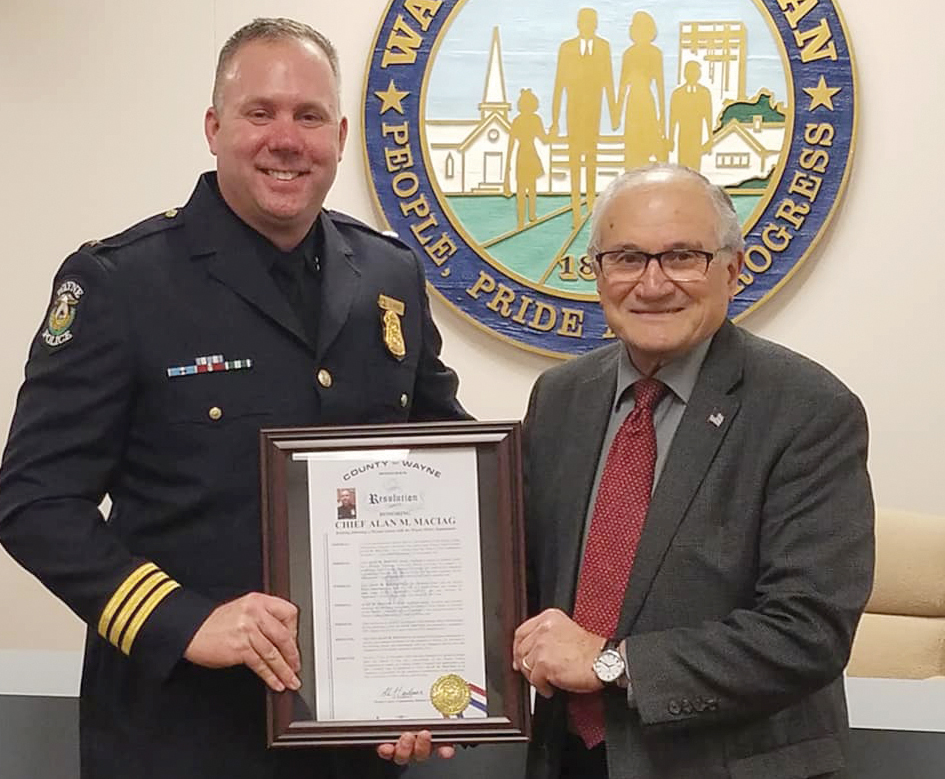 By Carolyn Marnon – After 21 years serving with the Wayne Police Department, Police Chief Alan Maciag retired on December 21, 2018.
At the city council meeting on December 18, Chief Maciag said he had met many great people in the community during his 21 years in the Wayne Police Department. He was proud to have led the group of men and women who worked for him. "They've had tough times over the last four years," he said. He also expressed love and appreciation for "the greatest person I know," his wife June who was able to be with him at the council meeting.
The Mayor John Rhaesa presented him with a plaque in appreciation of his years of service in the City of Wayne. Wayne County Commissioner Al Haidous also presented him with a certificate while acknowledging Chief Maciag's passion for serving the community and rising up through the ranks. Of the certificate, Mr. Haidous said, "Let it remind him of us every time he looks at it."
Chief Maciag's "retirement" days were shortlived as he started a new position as Police Chief for Northville on December 26.
Wayne Police Department Lieutenant Ryan Strong has been appointed Acting Police Chief.