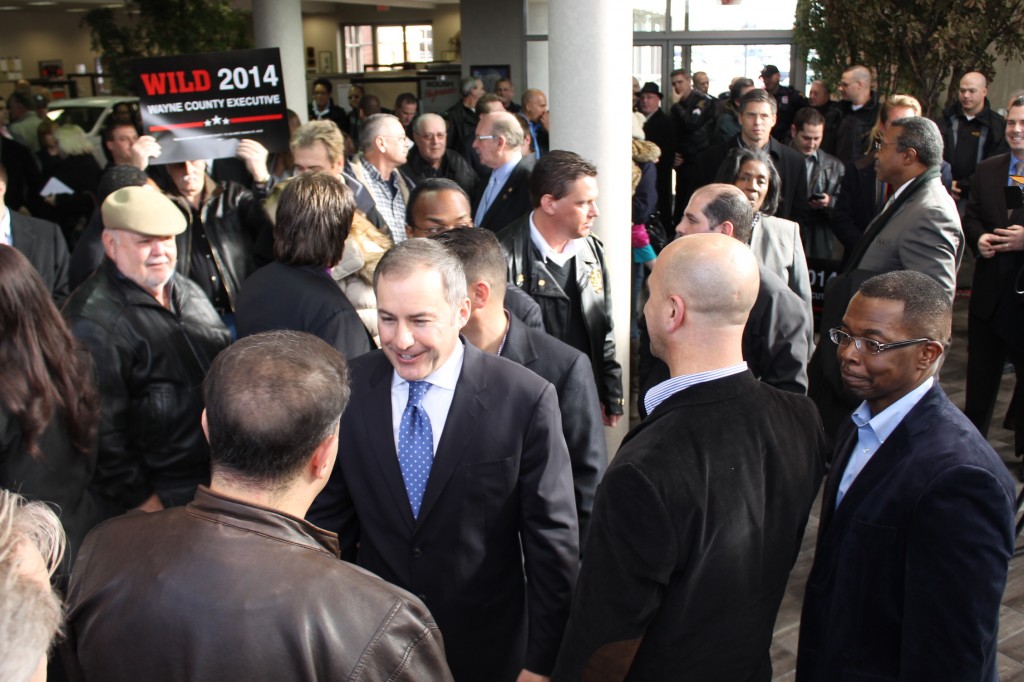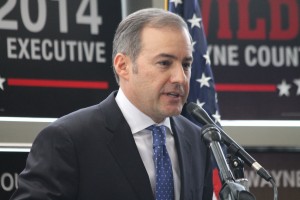 Today Westland Mayor and Wayne business owner  Bill Wild announced his candidacy for Wayne County Executive in the primary election to be held on Aug. 5. Wild is the first candidate to make his official announcement.
"The message is clear—people want an transformation in Wayne County. They are tired of scandals. They want, expect and deserve more for their tax dollars. It has been frustrating and embarrassing watching what has happened in our county," Wild said. Wild became mayor of Westland in 2007. He also owns Scrap Busters, an automotive recycling business in Wayne that just celebrated 25 years in business.
Wild has worked with the City of Wayne on several joint ventures including the Wayne-Westland Parks and Recreation Department, the Wayne-Westland Fire Authority and joint emergency dispatch services.
Wild plans to bring transparency to Wayne County.  "I surround myself with talented ethical people and I demand results. I bring my business experience and work ethics to work with me every day. I am results -oriented and I am customer service driven. I am clear who my customers are and they are the residents and all employees should always understand that we are here to serve," he said.