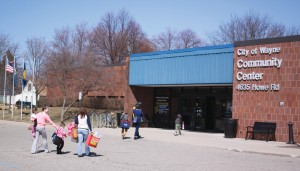 By Carolyn Marnon – The city council unanimously approved an agreement with HYPE Athletics August 4 contingent upon the final draft of the deal meets with the city attorney's approval.
Amenities planned by HYPE include resistance equipment and cardiovascular equipment, the aquatic center, group fitness classes, FitExtreme gym, four basketball courts/indoor track, personal training, mixed martial arts studio, adult and youth educational resources, member childcare, banquet center/rentals and a café.
Proposed membership rates range from $19 per month for ages 59 and up to $79 per month for a family of 4.
Under the proposed agreement, the City would be paying approximately $274,905 per year for 5 years versus $975,000 per year for 5 years under the City's management and approximately $209,691 per year if closed. If the recreation center is closed, the city still has to pay maintenance costs, insurance and some utilities.
Pam Dobrowolski stated, "It's a jewel in our community that we need. If we have an empty building in the middle of our community, think what it does to our home values."
Ali Sayed, Founder and CEO of HYPE thanked the city council saying "We have to celebrate success together. Give us a chance to serve."