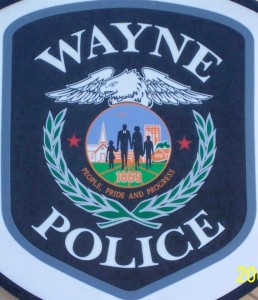 "Our residents and businesses are our best asset when it comes to being the eyes and ears of our community," said Wayne Police Chief Al Maciag, flanked by Sergeant Matthew Spunar as they addressed a crowd of just over 40 residents at the Department's monthly community meeting.
Chief Maciag and Sergeant Spunar also showed those in attendance the crime statistics and trends over the past month, discussed new ways to file an online police report, reiterated the fireworks ordinance, addressed questions about the curfew the City has in place for minors and asked the public to be on the lookout for suspicious activity and report it immediately. "With the weather improving, a lot of people are spending time outdoors and I would advise you to report any activity that you feel doesn't look right," added Chief Maciag.
Residents also shared concerns about fireworks citing that they are are being discharged at all hours of the day and night despite the ordinance that is currently place. Chief Maciag highlighted that while there isn't much they can do when it comes to the state law that regulates fireworks, the City does have a noise ordinance in place and to contact the Police Department if anyone feels this ordinance is being violated. He asked residents to contact the non-emergency number at 734-721-1414.
Wayne City Councilman, Anthony Miller also stated that it was time for everyone to step up and do what it takes to make the City safer. "It's time for us to work together to help our Police Department and report suspicious activity when we see it. We need to let people know that this kind of behavior will not be tolerated in our community," said Councilman Miller.
The meetings are held on the last Thursday of each month at 7:00 p.m. at the Wayne Activity and Banquet Center located at 35000 Sims Avenue, Wayne Michigan. For more information, please contact the City of Wayne Police Department at 734-721-1414.
The next meeting will be held on Thursday, July 30th at 7:00 p.m.