The City of Wayne now has a Wayne County COVID-19 testing site. Two new, cost-free testing sites with reportedly shorter waiting times were opened in Wayne at 4635 Howe Road and Dearborn, both sites at HYPE locatio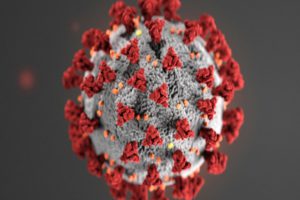 ns. The sites are open 9:00 a.m. – 7:00 p.m. Monday through Friday and 9:00 a.m. – 3:00 p.m. on Saturday.
Officials say the diagnostic COVID-19 tests are of fered at no cost, and are available via drive-thru or walk-in. All individuals over 5 years old are eligible to get tested, though minors must be accompanied by a parent or guardian. Individuals interested in testing do not require a doctor's order or pre-registration before visiting the site. Officials say insurance is requested but not required to undergo testing.
Individuals who are experiencing COVID-19 symptoms are encouraged to get tested and quarantine until test results are received to prevent the spread of the virus. Symptoms can develop up to 14 days after exposure to the virus.